Minnesota Waterfowl Hunting
Honesty, integrity, and hard work bring you one of the best waterfowl hunting guide services in North America. With over 10,000 guided trips, you will be in the hands of true experts! Our Waterfowl hunts are booking fast. Don't miss out on an incredible hunting experience with The Goose Guys, book your hunt today!
Arkansas Spring Snow Goose hunts are our passion. We start in February, and follow the birds throughout Arkansas on their trek behind the receding snow line, finishing up in April.
Fall goose hunts in Arkansas are fast-paced and intense. The fall brings a massive migration of birds to the area. Not many outfitters target this migration so it is a great opportunity for hunters.
Snow-goose-hunting success depends on extensive scouting, land access, and huge decoy spreads hard work that we do better than anybody.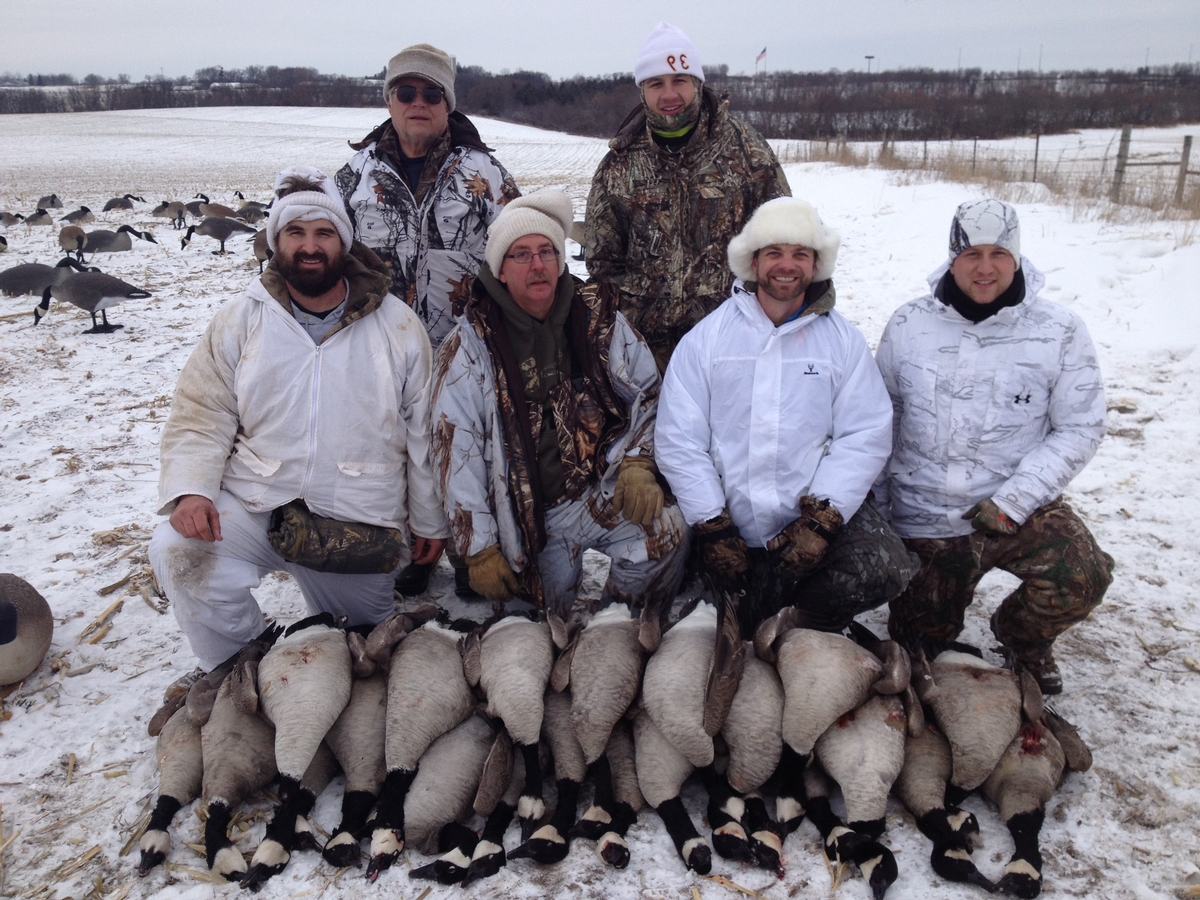 Rochester Guided Goose Hunts